The origins of the Bohn group are sadly lost to the mists of history.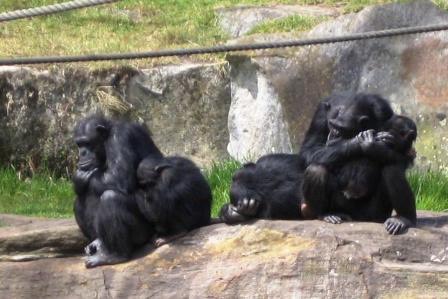 By 2006, the group included (left-to-right) Daniele Bortolotti, Shai Ronen, Ed Meyer, Manuel Lara, and John Bohn.  I would not mess with these guys.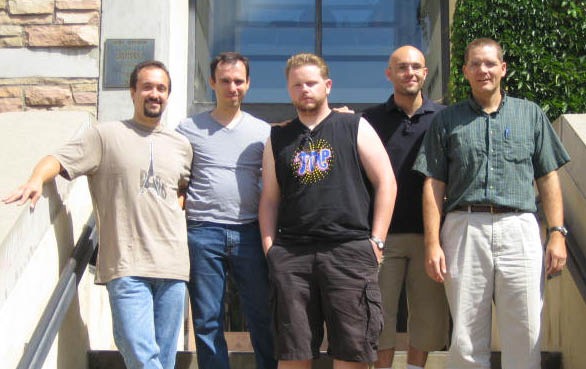 In 2008: Ryan Wilson, Ed Meyer, Bohn, Goulven Quemener, and Shai Ronen.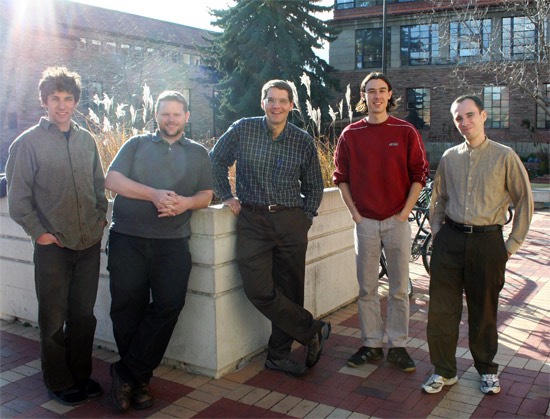 By 2011, the group could be pretty serious at times…

… but was awfully supportive nonetheless. (Left to right: Michael Mayle, Brandon Ruzic, Goulven Quemener, Ryan Wilson. Horizontal: Bohn.)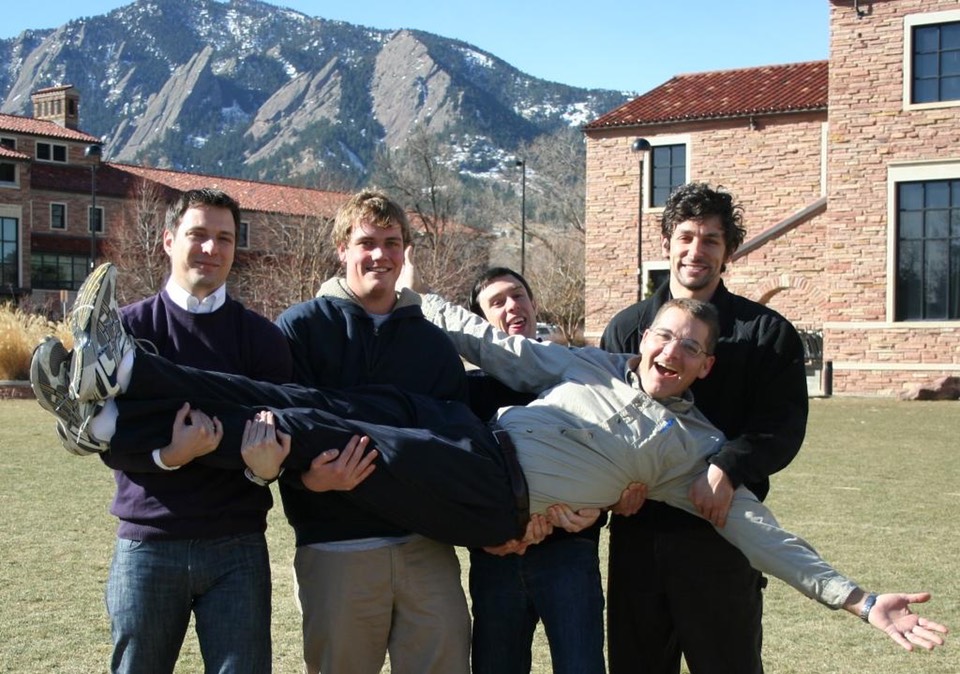 The Crew in 2013: Brandon Ruzic, James Croft, Andrew Sykes, Michele Sze, and John Corson.

And in 2015: Left-to-right, Lucie Augustovicova, Michele Sze, Bohn, John Corson, Arnaud duPasquier.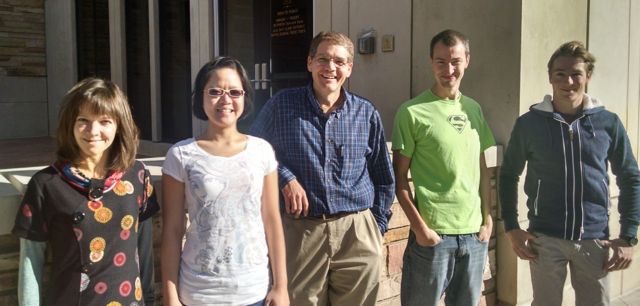 The Old Timers meet up once in a while.  Here is a reunion in Stellenbosch, South Africa, including Aleksandr Avdeenkov, Bohn, Chris Ticknor, and Goulven Quemener.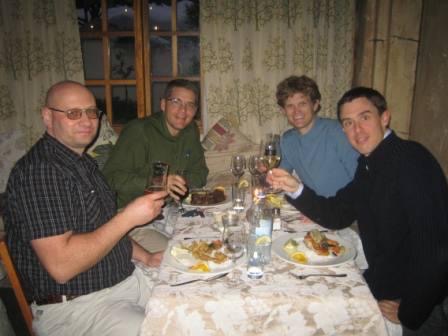 And here is a reunion in an Undisclosed Location, c. 2015.